Network for Renewable Energy (NRG)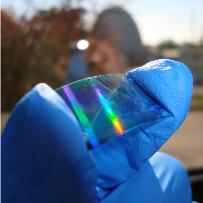 The Network for Renewable Energy (NRG) is a network for inter-faculty research at the Technical University of Munich consisting of a multitude of different chairs at the TUM which focus on the topic of renewable energy.

The network is one of the research centers at the Munich Institute of Integrated Materials, Energy and Process Engineering (MEP) with the aim to achieve a sustainable energy supply of the future.
NRG is headed by Professor Müller-Buschbaum, Chair for Functional Materials, and was founded to create the opportunity to stem interdisciplinary, large-scale research projects. Additionally, regular meetings within the network take place to foster an active communication between different research groups.
There is already active participation of various disciplines to form the NRG: Physics, Chemistry, Engineering, Electronics and Informatics, as well as the Center of Life and Food Sciences Weihenstephan, the Walter-Schottky-Institut and the Bavarian Center for Applied Energy Research (ZAE Bayern).

Thus, the research within the Network for Renewable Energy covers a wide range from nanoelectronics and material research over microbiology and theoretical chemistry and biomass power stations, to wave and solar energy systems, to mention just a few.
New partners are invited to join the network by sending an informal email to the coordinator.